Hollywood horror classics will not be complete with the genre-defying movie The Shinning from the maestro Stanley Kubrick. It may be a cinematic adaptation of the beloved novel by Stephen King, but the movie has dexterously scraped away most of the supernatural horrors from its source material. Yet, it still remains as the most creepy, unnerving, deeply engaging horror movie to have come out from the genre.
But, how did this movie- without the typical horror genre elements- managed to remain the finest brilliantly-crafted horror movie of all time. Yes! It is directed by Stanley Kubrick and that explains a lot. But, we are still going to take a deep dive into this cult-classic and see what hidden gems are in-store for us.
Jack Nicholson At His Best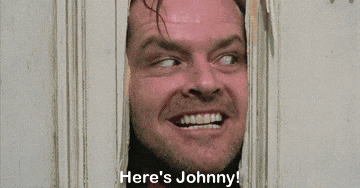 Well, this one is actually obvious. The Shining will never be this spooky and eerie without Jack Nicholson's brilliant performance. We don't need some masked, machete-wielding serial killer to bring in the scares. It only took Nicholson's depiction of Jack Torrance and his slow descent into madness. His facial expressions and line delivery are enough to create monster scares than any amount of makeup or costume design ever could. But let's not forget the other cast of The Shining who gave terrific performances as well, including Shelley Duvall, Scatman Crothers, and even Danny Lloyd.
Fictional Horrors To Explore Real Horrors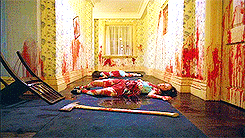 There are two ways in which the horror movie genre generates fear in the minds of audiences. One is by the use of fictional elements like werewolves, zombies, black magic or so. The other is by using real devices like death, violence, torture, etc. However, in The Shining, Kubrick skillfully uses the fictional horrors- like the supernatural ghostly presence in the Overlook Hotel, to explore the underlying real-life horrors of abuse and murder. Perhaps, it is this engaging conflict between these two that makes this movie so bone-chilling.
No Cheap Scares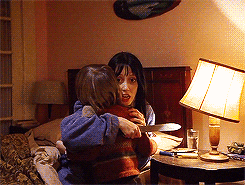 The most wonderful thing to learn from this Kubrik masterpiece is that every scene in the movie needs to be there. There are no out-of-place cliched scenes. Not even a second of the long two and a half hours is wasted with some gruesome horror movie element. Horror classics like Halloween and Rosemary's Baby maybe some of the best flicks from the genre. But unlike them, The Shining has no fat under its bones. One of the reasons for this might be because the movie was trimmed down in editing to make it more marketable. Whatever the case may be, it ended up as a streamlined horror masterpiece and the genre's finest.
It's Wide Open To Interpretations
For any filmmaker who is attempting to make a movie from the genre, The Shining serves as a perfect inspiration in every sense. A major reason for this is that it is open to interpretation. However, no matter how much interpretation that we find in this movie, it will still be open for more. For almost 40 years since it was released, The Shining has gone through infinite deconstructions and countless essays and books than any other movie.
This Shakespearean element of deciphering meanings has kept us at the edge each time we watch the movie. We still can't ease into it. We still can't find out the real meaning or end to this incredible cinematic experience. And that makes it a timeless work of art.