A good cop in a bad world. A Mumbai kingpin. Seedy bars, deserted malls, and corruption at every level. There's a lot about this crime thriller that we've seen before. The more I think about Sacred Games, the clearer it is that directors Anurag Kashyap (Gangs of Wasseypur, Raman Raghav 2.0) and Vikramaditya Motwane (Udaan, Bhavesh Joshi) aren't even trying to impress viewers with novelty in story or setting. Instead the purpose here seems to be to present what could, with lesser directors, be just another Mumbai gangster epic, and dazzle us with the execution.
Case in point: Nawazuddin Siddiqui's performance as notorious gangster Ganesh Gaitonde. At this point, Siddiqui could play this kind of character in his sleep, but while the megalomaniacal criminal he played in Raman Raghav 2.0 felt uninspired and rote, here his performance feels fresh and riveting. His dark sense of humour is so effective that I found myself laughing not just at searing observations about the ridiculous culture he found himself in, but also at some rather juvenile humour that came from creative use of common expletives.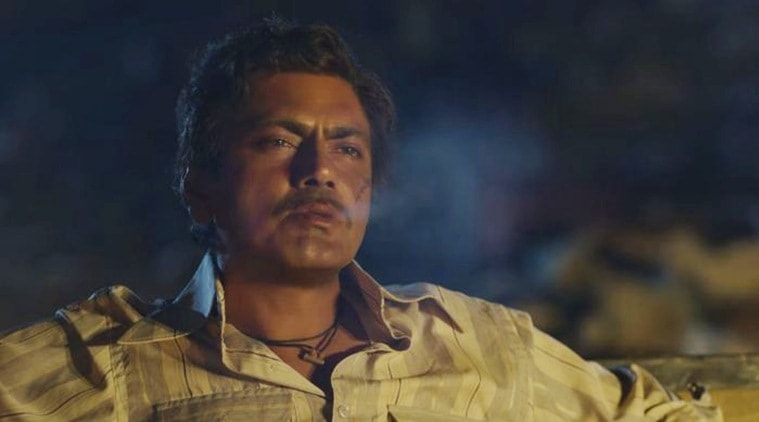 The story in Sacred Games follows two parallel narrative threads. The one set in present day is directed by Motwane and follows honest cop Sartaj Singh (Saif Ali Khan) who is at a particularly low point in his life, personally and professionally, when he gets a call from Gaitonde with some rather important information. But before getting to that information, the kingpin spends quite a lot of time narrating his backstory to Sartaj through flashbacks. This 'rise of a mob boss' story, set a few decades in the past, forms the second, and so far, much less interesting thread directed by Kashyap. If not for Siddiqui's dry observations and boundless energy on screen, there would be nothing interesting about the sequence of events we see here.
The reverse can be said about the present day storyline, where Khan's performance as the troubled hero is passable, but is easily the least memorable aspect of the otherwise compelling plot. In addition to a subplot about police corruption, the episode sets up a high-stakes mystery that involves the pasts of both main characters. Motwane gives Mumbai and its people a distinct flavour in every frame, and is also mostly successful in ratcheting up the tension in those scenes that require it.
Another player in this storyline is a RAW agent played by Radhika Apte, but her role in the premiere is minimal, so it's impossible to say much about her character or performance.
Overall, I had a blast with the episode, because even when the story wasn't particularly engaging, the style and the atmosphere (credit to the score) were, and if nothing else, Nawazuddin Siddiqui's performance alone made the experience one worth having, and one I highly recommend. I can't say with any certainty that the rest of the 8-episode season will live up to the promise of this one episode, but I'm happy to say that I'm excited to check it out. Between Sacred Games and the anthology movie Lust Stories, Netflix might just replace theatres as the place Indian moviegoers visit looking for quality entertainment.