The Burton theory is a popular belief amongst fans that all of Tim Burton's moves are connected. It still holds a lot of unrevealed secrets that can help us connect the dots.
According to the theory, all of Tim Burton's films including Frankenweenie, Vincent, Edward Scissorhands, Beetlejuice, Nightmare Before Christmas and, Corpse Bride are connected.
Tim Burton's film "Vincent" is the first one on the list.
Vincent Malloy
Until he turned into a maniac, Vincent Malloy was a simple boy. His attempts in transforming his dog Abercrom bie into a Zombie led the dog to be given away.
And the man who adopts Abercrom bie is Victor and renames the dog Sparky.
Vincent's wife Sally
Sally is not real. But Vincent claims to have murdered her by burying her alive. And later he tries to resurrect her by rebuilding her. Sally now resides in Halloween town after her death.
Frankweenie
Post the occurrences of Frankweenie, Sparky is dead. He is buried in the pet cemetery and eventually becomes a spirit of Halloween Town. This is how he is adopted by Jack Skellington who renames him "Zero".
This explains the glow on Zero's nose in the afterlife.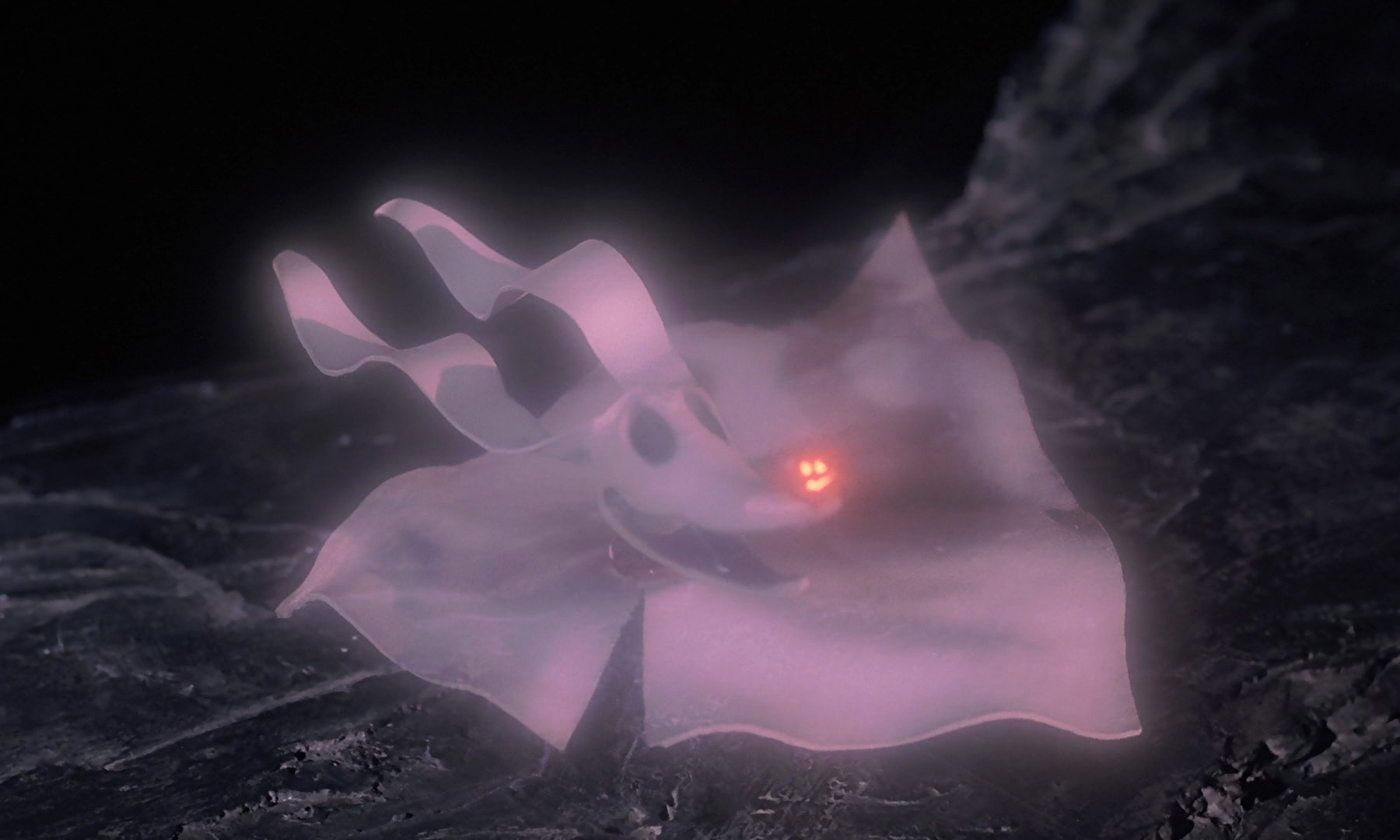 And easter egg can be noted when Zero's gravestone is visible while victor is making a visit to Sparky's grave.
This points to an obvious fact that Abercrombie, Sparky, and Zero are the same. They also bear a similar facial structure.
Edgar E' Gore
Edgar is Victor's lab partner. A failed lab experiment kills Edgar and he goes on to meet Dr. Frankelstein in the afterlife. The doctor makes the boy his own assistant and they both then create a Reindeer.
Were-rat and  Wolfman
This character's death is attributed to Sparky's electrical shock. Once e he dies, he becomes a part of Halloween town later to be known as Wolfman.
Bob
The Seamonkey kid dies and resides in Christmas Town and is later being pursued by the Jack'o lanter-in-a-Box.
This is when Sparky is dead for the second and last time.
Victor's parents get him a new dog to help him forget about Sparky. The new dog is called Scraps. But eventually, Scraps too is dead. The death of his second dog pushes victor over the edge and he runs away. This is how he ends up with the Van Dorts.
After the adoption, the family forces Victor to get married to Victoria Everglot. This alliance is a part of Victoria's parents' plan to escape poverty.
Now if we look closely, Victor from Frankweenie and Victor from Corpse Bride bears an uncanny resemblance to one another.
While some people think it is just how Tim Burton likes his figures. But the theory suggests they are the same person.
Elsa Van Helsing
Victor's neighbor and his childhood crush goes in depression after she loses him. It's as though she becomes dead inside. Not knowing how to handle the situation, her parents decide to put her into a foster home. In an attempt to begin a new life, Elsa changes her name to Lydia. Her new parents Delia and Charles Deetz, find a new home in Barbara and Adam Maitland's old abode. This is how Beetlejuice begins.
Burgemeister has another brother who is neglected by the parents. Burgemeister ends up inheriting all his parent's fortune while his brother Finis is left to deal with poverty.
This is what leads us to the happenings of Corpse Bride when Scraps makes a comeback.
Kim
Weird girl tries hard to convince her parents about their cat's death. She fails repeatedly and her parents put her up for adoption. Jim and Peg eventually take her in.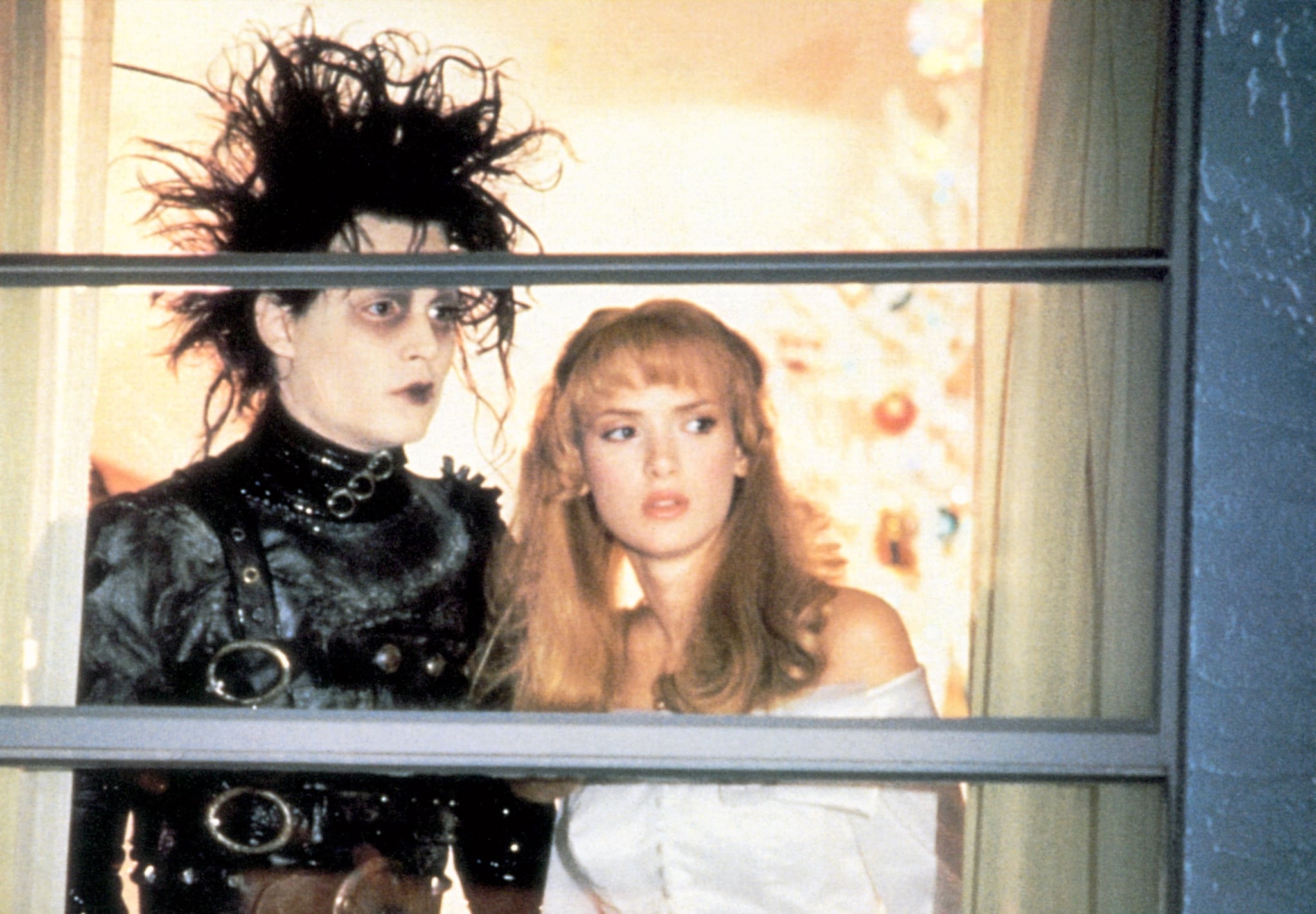 The girl Kim in Edward Scissorhands is the same Weird girl. She is not scared of Edward since she is just as weird herself. She has no pictures of her young self whatsoever proving she is the same as Weird girl.