The man behind the genesis of the Marvel universe is no longer amongst us. But for as long as he lived, he made it a point to watch over the superheroes he so dearly created. Stan Lee makes appeared in every Marvel Film until he died before the release of End Game. Be it for a few seconds, he is always there to fill his superhero with some pearls of wisdom.
A bevy of Marvel Superheroes including Hulk, Spider-Man, Doctor Strange and Black Panther are attributed to Stan Lee's imagination.
Stan Lee's appearance holds the same significance in the Marvel universe as A113 in Pixar movies.
While some perceive this just like a cameo he bags as a token of gratitude for giving us these superheroes, some fans have a different outlook about why he is there in almost every Marvel movie. The theory suggests that Stan Lee is a Watcher.
For those of you who are unaware, Watchers are alien beings who are handed with the responsibility of keeping a watch over the multiverse.
Over the years, almost every Marvel movie has dropped hints suggesting that there is a possibility that all our superheroes exist in a multiverse.  Let us break it down for you.
Take for instance spiderman. It is obvious that Spiderman looks different in each multiverse. In one universe it is Toby Maguire, in the other he is Andrew Garfield while in the third he looks like Tom Holland. Even the animated venture based on Spiderman comics (Spiderman Into the Spiderverse) was set in a multiverse.
This proves that these parallel universes are a big part of Marvel's narrative. If this is true, how does Stan Lee manage to appear in every universe? He has a cameo in all Spiderman movies with three different actors portraying the lead. Well that confirms that the watcher theory holds some weight to it.
Stan Lee's cameo in Guardians of the Galaxy, Vol 2 is somewhat a hint that backs these claims. In James Gunn, directed film, Stan Lee is seen having a conversation with three other watchers sharing with them his experience as a federal expressman. This is him referring to his cameo of a FedEx postman in Captain America: Civil War.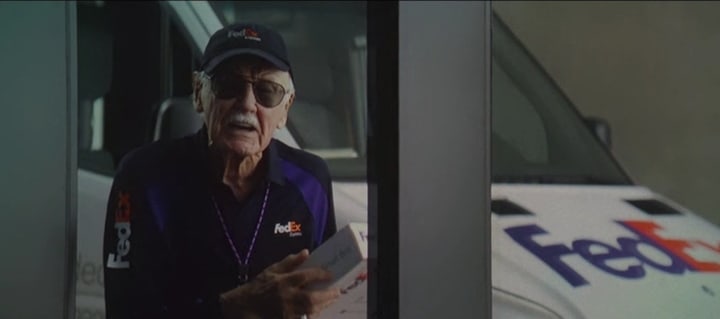 Before this bit appeared in GOTG vol 2, fans believed Stan Lee is Uatu, the watcher. But this hypothesis is contradicted by the MCU wiki page which presents Lee as a "Watcher Informant". An informant is tasked with passing information to the Watchers. So apparently Lee's job is only to report to other watchers about his experiences on Earth.
In all probability Gunn himself believes this is true. In almost all movies Stan Lee portrays the same character which is a Watcher Informant.
But here is a twist which somehow puts a kink in the theory. Stan Lee appears in the post-credit scene of Big hero 6. He plays Fred's dad in the film. Now, Big Hero 6 is a Disney/Marvel movie. The question remains if Big Hero 6 belongs to the Marvel multiverse of Disney multiverse. Since it is animated, it is highly unlikely to be called a part of the Marvel live-action universe. Probably a Marvel animated universe would be a better fit for the film.
Besides we cannot tell for sure if Fred's dad is a watcher? And considering Big Hero 6 is an animated Disney film based on a Marvel character if Marvel multiverse standards apply to the film is pretty much ambiguous.
For all, we know Stan Lee is still awake in another version of this universe and smiling at this little concoction. How far do you think this theory makes sense? Feel free to add to this theory if you think we passed up on something. Comment below and let us know what you think.