The Fast & Furious franchise is expanding into a universe of its own, with the release of the upcoming spin-off, Hobbs & Shaw. Picking up directly after the events of The Fate of the Furious, the movie teams up federal agent Luke Hobbs (Johnson) and former SAS operative turned mercenary Deckard Shaw (Jason Statham). The movie also introduces Idris Elba into the franchise as the villain Brixton and he is donning the role with swag.
The recently released movie trailer shows Elba spreading his arms out wide and declaring, "I'm black Superman." Though the moment was an instant hit with fans, it turns out that the scene was not originally scripted that way. On an interview with Variety  Magazine, Dwayne Johnson told that the line was originally supposed to mention James Bond rather than Superman, but Elba personally nixed it. Elba thought that it was "too close to what everybody's talking about."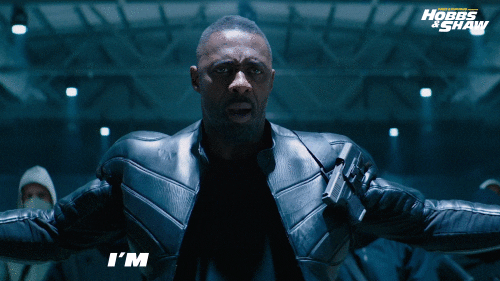 The Brit Actor was referring to how fans have been lobbying for Idris Elba to take over from Daniel Craig as the next James Bond. The actor has repeatedly denied any rumors becoming the next Bond, saying:  "You just get disheartened when you get people from a generational point of view going, 'It can't be.' And it really turns out to be the color of my skin. And then if I get it and it didn't work, or it did work, would it be because of the color of my skin? That's a difficult position to put myself into when I don't need to." In such a situation, it's no wonder why Elba wanted the joke to be removed from the movie.
Whatever the case may be, 'the black Superman' quip did hit the mark and Johnson says that it was all his idea: "Everyone loves 'the black Superman' line. Everyone's taking credit for it – Idris, our director, our producers, I'm sure, Jason [Statham]…[but] I came up with that. I said, 'What about the black Superman?'' And everyone's like, 'Great!' [But] now everyone takes credit."
Fast & Furious Presents: Hobbs & Shaw will be in theaters on August 2.