We know this could be a buzzkill of stellar proportions for all Harry Potter fanatics. But the truth is the writer herself has not denied this theory. So what do we infer? Does J.K. Rowling support this fan theory?
Pains to say, but it could be possible. Rowling has admitted that writing Harry Potter novels for her was an escape from the hardships of life.
Harry's plight was not much different. How long could a sane mind endure the torture of the Dursleys?
They were pathetic to him. As an orphan who had no one else to turn to and held no importance in the world where he existed, could he have made up a whole new world in his mind?
A world where the good triumphed over bad. A world where every soul knows Harry Potter. We all grew up wishing the world might really exist. That someday we might find platform 9 3/4, take a one way trip to Hogwarts and never return.
What hope meant to each potter fan was the existence of that very world. And now the theory dismissing its presence in the movie itself! Nothing could hurt more.
But based on psychological reasoning and the reaction of the human mind to persistent trauma, it could be true.
J.K. Rowling and Harry Potter screenwriter Steve Kloves in a discussion in 2012 revealed something that to some extent imparts weight to the theory in question. Kloves pointed out Alastair, a spider from the cupboard who Harry speaks to. Alastair's character and the toys that Harry retrieves from trash, was, in fact, to help the audience question the legitimacy of Hagrid's appearance. It is to trigger a thought that Harry might have summoned Hagrid in his mind and that he may not be real after all.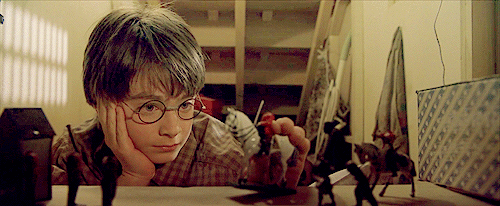 J.K Rowling's response to this was rather unexpected. She totally got on board with Kloves' theory.
Her exact words were- "I think that's a fabulous point, and that speaks so perfectly to the truth to the books, because I had it suggested that to me more than once that Harry actually did go mad in the cupboard, and that everything that happened subsequently was some sort of fantasy life he developed to save himself,"
Considering J.K. Rowling's obsession with dismissing fan theories, this was rather unusual.
Harry continually bears the brunt of Dudley and Vernon's aggression. The father-son duo leave no chance to emotionally torture and degrade him. The sadistic family even locks potter in a room for an entire summer.
Every new school year, the Dursleys try to keep Harry from going back to Hogwarts but somehow Harry breaks free from their confinement.
For the first time, it's Hagrid.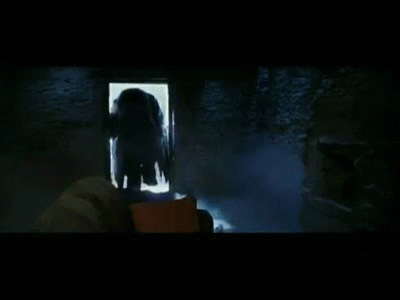 The second time, it's Ron to the rescue with his flying car.
And the third, it's Harry pulling himself together and finally standing up against his crooked uncle.
Does this highlight Harry's desire to brave the Dursleys?
Karl Smallwood of Cracked.com once pointed out the unusual nature of injuries in Hogwarts, while Harry's injuries were still so human. We see Ron barfing snails and Hermione's overgrown teeth but the boy who survived is only getting broken bones. Perhaps it only aligns with the abuse he is going through on Privet Drive.
Now if you are wondering if that really was a fantasy, why would it include returning back to the Dursleys during vacation? As far as speculations go, that could only be an indication that Harry's life was getting better. Being locked in a cat Flap was still better than the cupboard if you will. Once difficult times were over he would bring his Hogwarts world back to life. A world where he had friends who cared about him and magic to solve all his problems.
Perhaps he is drawn towards an enemy as dangerous as Voldemort was an indication of his desire to be strong and courageous. He dreamed of being so powerful that even the world's most dangerous villain would be bothered by his existence. Another coping mechanism that gives hope in times of absolute helplessness.
The wizarding world might never be the same for us after reading this theory. The thought that Hogwarts is all in Harry's imagination altogether forfeits our childhood dreams. Well, what do we know? Someone might have made all this up because they were sick of all the Harry Potter fad. And maybe Rowling is just playing along. And who knows. Alastair could have been an Acromantula and he really could speak to Harry after all. Remember Aragog? We still believe Hogwarts was as real as Ron's arachnophobia.

What do you think of this theory? Let us know in the comments below.