A sequel of the cult favorite Halloween classic Hocus Pocus is apparently making movements. A report from 'Collider' confirmed that Jen D'Angelo is on board and working on the script. The sequel is exclusively aimed for streaming on Disney's web streaming service, Disney +.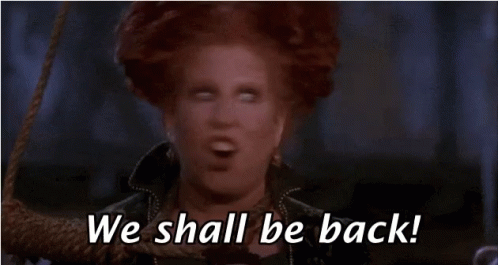 The report also claims that the writer has been asked to work the script to get back the original characters. The 1993 classic starred Bette Midler, Sarah Jessica Parker, and Kathy Najimy in the role of the three lead witches. There are rumors that the three actresses might make a return in the sequel. If they will reprise their roles or pass the legacy to a new generation of actors, is still a fact that remains unclear. Given the fact that the Witches are obsessed with restoring their youth, we may not be wrong to assume that the Sanderson sisters could be portrayed by three young faces.
The original PG-rated film was written by Mick Harris. The plot follows as a young boy, Max unintentionally resurrects the Sanderson sisters (the witches) from the dead inviting trouble for his little sister. The film progresses as Max along with his love interest Allison makes a run from the witches trying to save his sister and all the children in the city. The film was helmed by Kenny Ortega.
Many of the original cast has expressed interest in making a return in the sequel, including the actresses who played the witches and also Doug Jones who played the deadman, Billy Butcherson. Considering the cultural impact of the characters, Disney could very well grant them the wish.
The film then did not land as a box office success initially, but over the years went on to become one of the most-watched Halloween movies. Despite the film lacking commercial success, Disney has kept its fad piqued with recurring streaming on All Hallows Eve. It's consistent airing on Disney's networks probably aided the film's growth as a classic loved by a huge faction of audience.
As for D'Angelo, she has served as a writer-producer for CBS' Happy Together and Fox's sitcom LA to Vegas.  She also holds the credits as the associate producer of Netflix's Game Over, Man!  She also made a consistent appearance on Facebook series Loosely exactly Nicole, as Veronica.
Disney + launches on November 12 it plans to add a whole lot of fan-favorite freights to the platter in addition to lots of reboots and spin-offs. Stay tuned to Spotflik for more updates on movies.