There could be an unexpected cameo of a Spiderman character in Sony's upcoming antihero flick Morbius. News has been doing rounds that J. K. Simmons could appear in Morbius in the form of J. J. Jameson.
A twitter handle, DR Movie News cited an unnamed source to have had a peek through the footage of the Daily Bugle editor-in-chief making an appearance in the Jared Leto film.
SCOOP: JK Simmons reprises his role as J. Jonah Jameson in a small supporting role/cameo in #Morbius starring Jared Leto.

…thus connecting Tom Holland's MCU Spider-Man to Sony's "Spider-Verse" (Morbius, Venom, Carnage, etc)… 👀 pic.twitter.com/5wYnMfOMs5

— DR Movie News 🎃 (@DRMovieNews1) October 24, 2019
As reported by CBR.com – "Freelance media journalist Daniel Richtman seemed to confirm that footage of Simmons as J.J did exist for the upcoming Sony film, though no descriptions were provided."
J. J. Jameson's character has famously appeared in Sam Raimi's Spiderman Trilogy. As of lately, he also made an appearance in Spiderman: Far From Home. MCU's version of this fan-favorite character is in the form of a host of an online news show instead of an editor-in-chief of a newspaper.
It's about time the two studios settle on a common version of hefty Simmons, as it seems he is not just passing by and is definitely sticking around.
Given the character has already appeared in a Marvel Studios film, it is clear that Sony needs an approval to use Jameson in Morbius.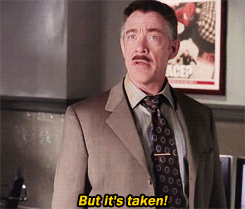 So if they have come to an agreement on Jameson, does it mean that the SMCU and MCU are ready to build bridges?
If Jameson does make an appearance in Morbius, it is not wrong to assume that Sony well intends on sharing the Spider-Verse with the MCU.  In other words, Sony's Venom and Morbius do not just exist in a shared universe of their own, but may somehow be connected to the MCU just like Spiderman.
Kevin Feige now has creative control over all Marvel characters and is also the one to broker the deal with Sony to maintain Spiderman's presence across universes. It is possible that the new arrangement might have opened doors for various other characters to travel across the cinematic universes too. His statement about the new deal might have hinted at the existence of a multiverse between MCU and Sony's Marvel characters.
"I am thrilled that Spidey's journey in the MCU will continue, and I and all of us at Marvel Studios are very excited that we get to keep working on it," Feige said. "Spider-Man is a powerful icon and hero whose story crosses all ages and audiences around the globe. He also happens to be the only hero with the superpower to cross cinematic universes, so as Sony continues to develop their own Spidey-verse you never know what surprises the future might hold."
Morbius starring Jared Leto as the eponymous character will be directed by Daniel Espinosa. Matt Smith will be playing Loxias Crown and Adria Arjona is set to don Martine Bancroft.  Further, we have Tyrese Gibson as Agent Stroud and Jarred Harris in an unnamed role. The film will open in theatres on July 31, 2020.