From Zombies to plague and destructive technology, you have some unique ideas coming up. Not all these fears might turn out to be true, but there is no harm in understanding the possibilities is there? Here are a few movies on Netflix that present us with diverse ideas of a dystopian world.
Mute
In a city full of nasty Mafiosos and peculiar strip clubs and black-market surgeries dwells the mute Leo. An unusual turn of events finds Leo involved in a mystery case that lands him among vile gangsters and a highly unnerving technology as a part of sex service. The film is tagged as the next phase of Moon also directed by Duncan Jones. Through vibrant VFX and neon lights builds a tale of a grim future for Berlin.
Cargo
A father on a quest of protecting his infant from a zombie apocalypse has us feeling all kinds of nerves. As the infection spreads, he seeks help from a native boy to help find a safe spot. This is truly a gut-wrenching tale with a lot of gore and killing. 
How It Ends
Theo James and Forest Whitaker would not leave a chance to brawl at each other even if they see imminent death. Theo James is on the run to save his fiancee from a perilous situation accompanied by her father. Will the father accept the man his daughter loves?
Extinction
Michael Pena begins has visions of a world where armed aliens are grotesquely hunting families. Are they just visions or a thing of his past? Watch this mind-boggling tale of an oddball dystopia to find out the truth.
The Humanity Bureau
American Midwest is now a dry desert and the members whom the society declares unproductive are segregated in a  colony. Nicolas Cage, a deportation caseworker, however, finds something odd about the case of the mother and son who are unjustly being deemed futile. 
 Death Race
A remake of the cult favorite originally created by Roger Corman stars Jason Statham as a man on wheels willing to risk his life to make it out of the criminal sentence he has been wrongly condemned to serve. The film is filled with high-speed chase scenes on tracks planted with traps. 
District 9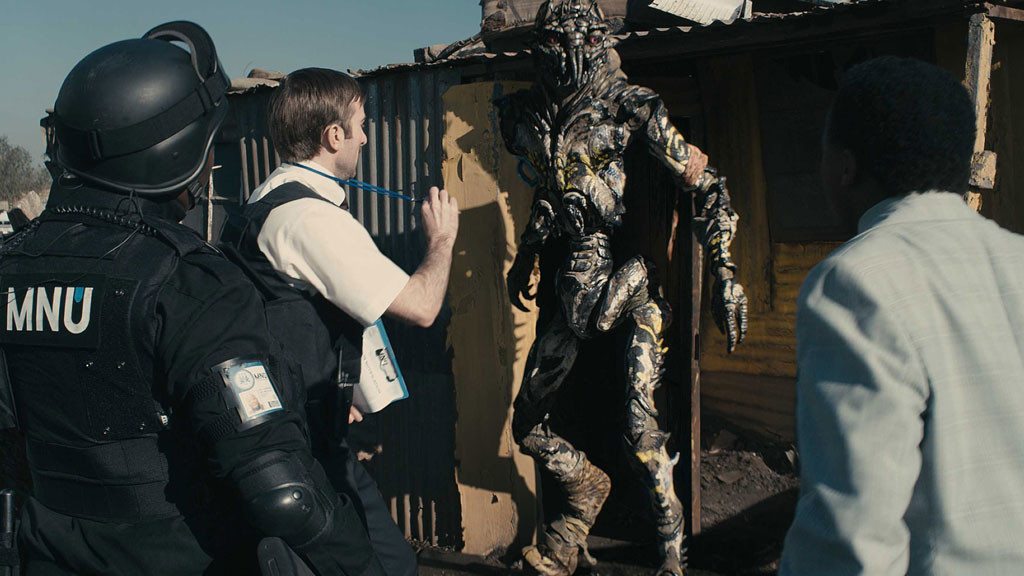 Most movies show aliens as the bad guys. But it is basically a prey or be preyed upon kind of situation. If they don't harm humans, humans will harm them. This film showcases the story of a group of aliens who are captured and quarantined by humans when their spaceships abandon them on earth. But one of them finds a way out with the help of a local caseworker. 
 The Lobster
Humans must find a mate or else face serious consequences in the world where David lives. That is the basic idea of the film. If they fail to find a suitable mate even after special training, their brains are extracted and placed in a whole new species. Colin Farell gives in to the inevitability of the situation and chooses to be a Lobster.