Trying to get into the holiday spirit and yet it's not kicking in? Well then quit dwelling over futile practices like cookie baking and gift wrapping. We know exactly what will help you.
These 8 features that Hulu takes pride in calling Holiday films:
Home for the Holidays
Starring the extraordinary Robert Downey Jr. and the ever adorable Holly Hunter, the film is helmed by Jodie Foster. The story charts the life of Claudia Larson (Played by Hunter) is forced to spend Christmas with her madcap family in Baltimore because Voila! Her daughter wants to spend vacation with her boyfriend! Drama and comedy evenly occupy the film's best scenes which in a way is a writer's way justifying familial imperfections.
Anna and the Apocalypse
Let us be honest here and agree that this is not exactly a holiday material. It's about a bunch of high schoolers battling zombies. A more apt way would be to call it a Yuletide zombie romp packed with peppy beats. This critically acclaimed British indie feature holds a 78% rating on Rotten Tomatoes.
Jingle Bell Rocks!
Trolls are bashing "All I Want for Christmas Is You" left right and center and if you agree with them, then you also are probably exhausted with the recurring tunes of holidays. For those who cannot resonate with mainstream Christmas films, this documentary explores all alternate genre of Christmas music filled with weird and off the wall holiday songs. Mitchell Kezin, the maker has a one on one chat with musicians who make independent Christmas music and the people who love it.
Rare Exports: A Christmas Tale
Cynically the concept of Santa Claus is quite creepy. A man who breaks into houses in the middle of the night leaving packages and munching snacks seems scary than angelic. Pardon the misanthropic spin on the happiest myth of Christmas but that's what drives this film. A group of researchers blows up an ancient burial ground that brings the original Santa out of the shadows. And make no mistake, this Claus ain't no "ho ho laughing, gift giving" old man! He is evil and turns a Finnish research facility into a battleground.
A Dogwalker's Christmas Tale
A spoiled rich kid ends up running out on her credit card limit and now has to take up a job and learn to be more responsible. The enticing part is the kind of job she chooses to inculcate sense of responsibility within. She takes up a dog walking job. Starring besides her is the Christmas movie legend Jonathan Bennet.
Pooka!
Hulu's horror anthology Into the Dark gives us a film-long episode showcasing a junior struggling actor whose new job as a ragdoll Pooka totally messes up with his mind. The film also stars Dale Dickey of Winter's None and Unbelievable.
A Very Terry Christmas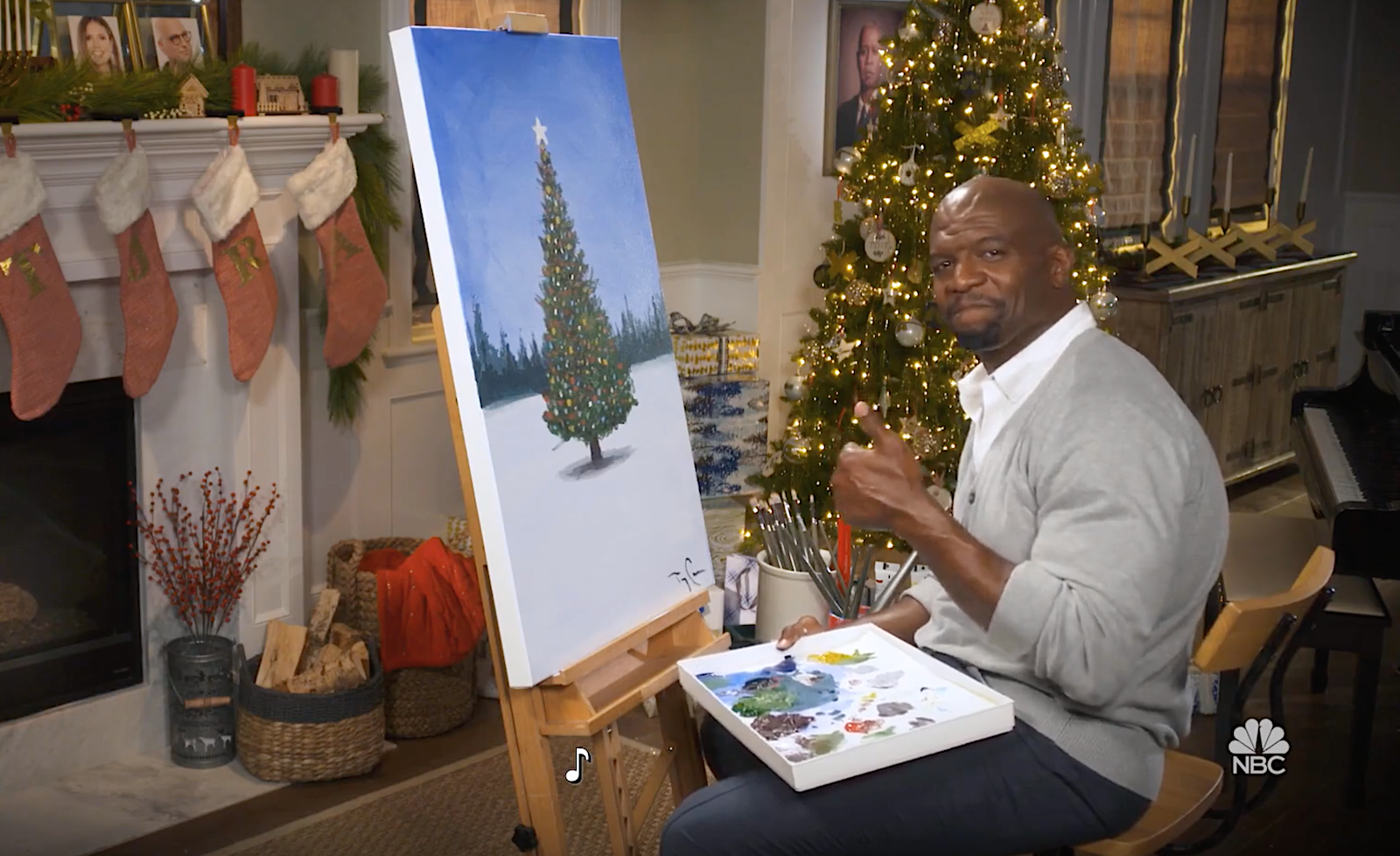 Amongst all the movies we just talked about, none fits better into the mold of a Christmas film like A Very Terry Christmas. It is one of the most feel good Christmas features wherein the Brooklyn Nine Nine star sets the tone with phrases like "Ooh, don't you just love a blue sky? A pretty, Christmas-y blue sky." It is so good that if you might just get caught in the loop of watching it over and over.
Midnighters
A couple is drunk on New Year's Eve and accidentally hit and kill a pedestrian. Dark huh? Well then don't wait for morality to kick in. They do not turn themselves in. Instead, they take the cadaver home and wait until their blood alcohol levels normalize. Oh and this is when it gets creepy- Once they are sober they discover a piece of paper in the dead man's pocket with their address on it. So much for a holiday movie.