There is no rigid definition of what makes up a good fantasy film. It is simply any pic that gives us an out of the world experience through breathtaking set pieces.
Be it a battle of pirate ships or trouble in paradise, they qualify if they make the audience go woohoo!
Here is a list of some of the most expansive epics that will take you on a ride of a lifetime.
Legion (2010)
Run Time: 100 min | IMDb: 5.2/10
Paul Bettany and Dennis Quaid star in this dark fantasy epic that clings to some of the genre's most- A protagonist versus Zombie chronicle coupled with religious themes and a bit of darkness! We cannot lie though. It's quite a lot of darkness, to be honest.
Cloud Atlas (2012)
Run Time: 172 min | IMDb: 7.5/10
This Wachowski creation is more of a mind-numbing experience than a fantasy with a lot of plotlines and character arcs being navigated simultaneously. But the themes of space and time help it make the cut.
Coco (2017)
Run Time: 105 min | IMDb: 8.5/10
On a superficial scale, Coco might just seem like another family drama surrounding a Mexican family. But subliminally it is meant to invoke some deep sentiments that humans experience in this journey of life and death. The picture of heaven painted by this film is rather unconventional but extravagant.
The Crow (1994)
Run Time: 102 min | IMDb: 7.6/10
A rockstar comes back to life as the Crow to take revenge from men who raped and killed his fiancé. The film gained much acclaim since the lead Brandon Lee, died on an incident on the set with just a week remaining for the film to be completed.
The Brothers Grimm (2005)
Run Time: 118 min | IMDb: 5.9/10
Two brothers go around scamming villagers for money in exchange for their ability to scare away evil and ghosts. But the con eventually lands them in real trouble when they are faced with real supernatural powers.
Hellboy (2004)
Run Time: 122 min | IMDb: 6.9/10
Who could pull off the devil better than Ron Perlman did? But the audience loved this one since he was not a devil after all. He fought for good.
April And The Extraordinary World (2015)
Run Time: 105 min, IMDb: 7.3/10
Set in an alternate version of reality, this film showcases a world where technology does not exist and France is led by the Napoleans. Care to venture into this world?
Horns (2013)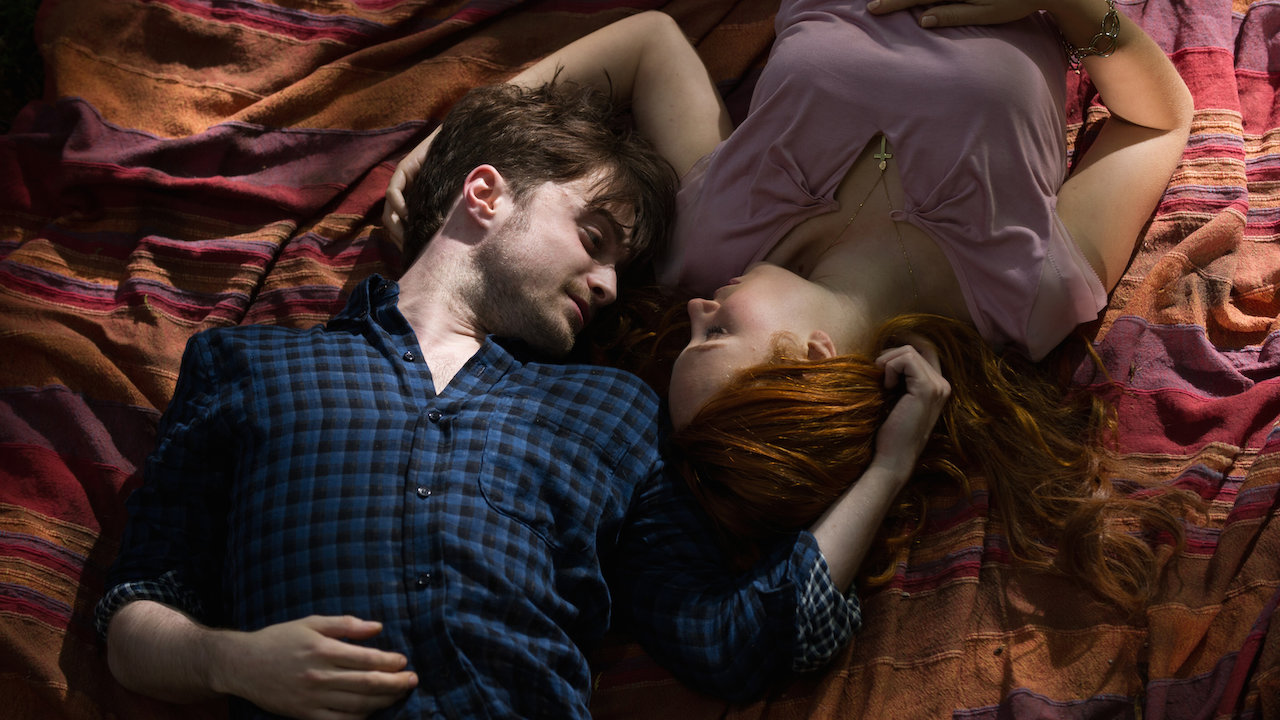 Run Time: 120 min | IMDb: 6.5/10
Can you imagine Daniel Radcliffe with horns? He still looks hot! Besides in this one, he goes dark.