Astrophysics is a widely explored theme in the history of Hollywood. Movies like 2001: A Space Oddysey, Alien are a testament to the strong foothold of the genre in the minds of movie buffs. But when examined carefully, space is just a set up to the core concerns of humanity. Since we are already talking about colonizing other planets in the solar system, survival is the most important theme, most space movies are based on. Similarly, there are others that reflect on other aspects of human behavior. According to the legendary filmmaker Christopher Nolan, diving into the vast expanse of the sterile black universe brings us closer to the core of our being. Blending in more such philosophical concepts on a cosmic scale, here are 8 films you can stream on Amazon Prime video to understand the connection between our existence and the universe.
Oblivion
In a post-apocalyptic set up where the earth is left in ruins, a futuristic blue-collar drone repairman, Jack finds himself caught in the dilemma of leaving the only planet which he has ever called his home for a new one, he knows nothing about. Oblivion is a character-driven story expanded on a massive scale to give us a glimpse of a bleak future, aptly realizing the emotion and dynamic of a dystopian world.
Interstellar
Christopher Nolan's very intimate project as we know it has everything ranging from wormholes to blackholes. This film transcended the others in the league by taking the concept of space physics a little too seriously and creating set designs that were utilitarian yet minimal. Driving its core as a father-daughter story, the film begins with Matthew McConaughey against the world with his view of space advancement and sending human civilization into space and then ultimately bidding goodbye to his daughter to delve deeper into the mysteries of the cosmos.
Gravity
Dr. Ryan Stone a medical engineer is on her first mission to space as a part of a routine spacewalk accompanied by astronaut Matt Kowalsky. Of a million things that could go wrong, a space debris storm happens completely sabotaging their space shuttle to ruins. They are left with absolutely no anchor to hold on to in the nothingness of space. Only luckily tied to each other. Apparently the only way out of this vast expanse with no control of your movements is to go further ahead into it.
High life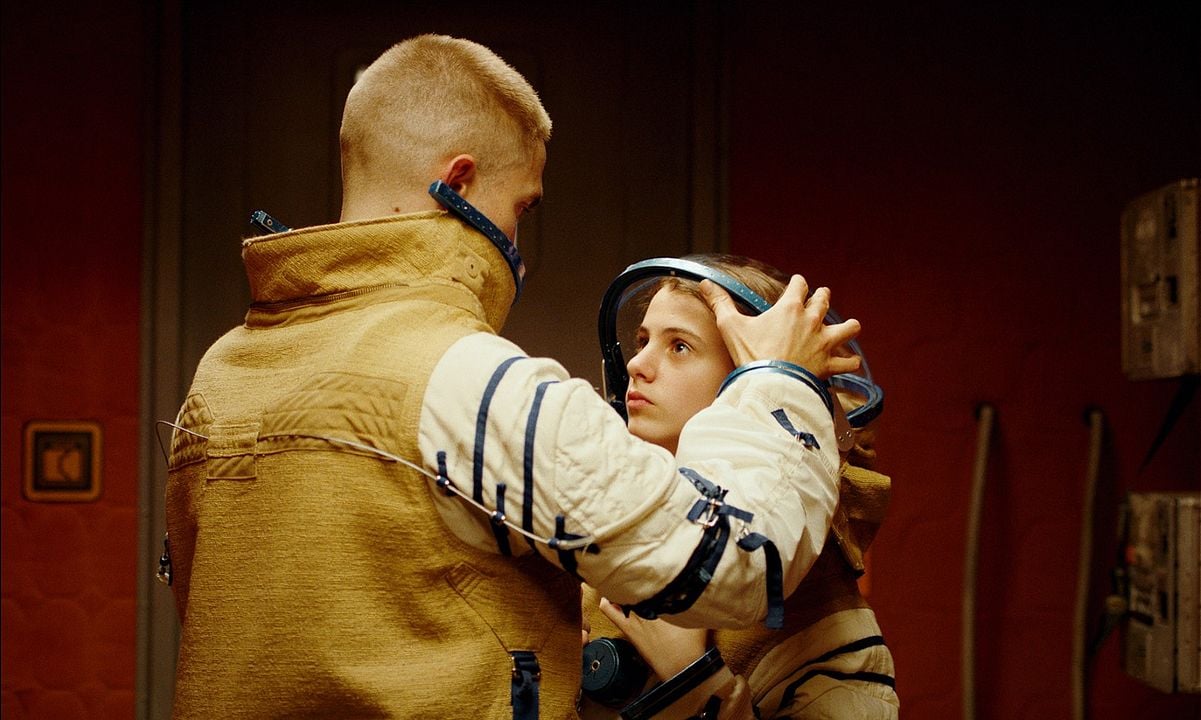 Almost entirely based in the void of outer space, in a space ship High life is a mind-bending space romp brought to life by the sensualist filmmaker Claire Denis. Largely exploring the father-daughter dynamic on a deserted space shuttle heading towards a black hole, the film takes time to deconstruct the events that led up to this time. A group of humans volunteered to take up the space mission in search of an alternate source of energy but as their human desires and rationale began to take over their commitment, it led to utter chaos eliminating each one of them. The film explores highly philosophical themes like human emotions in the face of conflict and the overwhelming nature of desires even in the most excruciating environments.
Invaders From Mars
David Gardner wakes up to an alien space ship making a landing into his backyard but he is unable to convince any of his peers of its existence. The aliens prey on the people in his life one by one. The boy begins to notice all the adults including his parents and school teacher acting strange and sets out to unravel the truth behind the bizarre happenings.
Star Trek II: The Wrath of Khan
Admiral Kirk and Captain Spock are trying to navigate a midlife crisis when an old enemy rises again. Khan captures two of Kirk's officers and challenges him to a battle. A tale of vengeance circling around a fairly destructive device opens into an intergalactic showdown between Kirk and his old nemesis.
Star trek
Kirk and Spock once again team up to defeat an evil Nero, a Romulan commander, whose vengeance endangers humankind. But standing in their way is their own rivalry which they must work around before it is too late. The revived venture although boasts a hot new cast still maintains the spirit of star trek films.
Galaxy Quest
Jason Nesmith stars in a fabled space TV show. Believing his on-screen adventures to be a testament to his knowledge of space, a group of aliens reaches out to him to find a permanent solution to the oppressive regime in the solar system. The film is hilarious in its premise but manages to deliver an earnest and sincere space drama.