The perception of criminals and gangsters we share today is all thanks to the cinema. If it were not for the story writers who decided to tackle the subject and take a closer look at the lives of outlaws who thrived in the underbelly of the society, a common man would never know what the underworld is made of. Gangster movies have evolved from pre-code crime to a modern-day version of street gangs and outcasts.
Here are 8  globetrotting films that capture the essence of the hood genre in its own unique style. You can stream these now on Amazon Prime.
The Man From Nowhere
Tae Shik, an ex-con while living a peaceful and quiet life in solitude. He crosses paths with So Mi who, a child from the neighborhood who soon becomes his only friend. Things go south when So Mi's mother messes with a local gang of criminals and gets herself and her daughter kidnapped. It is now up to Tae Shik to save them.
Lord of War
A businessman discovers a gold mine of arms and ammunition and starts closing under the table deals with desperate arm seekers from unstable third world nations. This puts him on Interpol's radar who suspect he is accumulating unnatural amounts of wealth doing illicit activities. Interpol officer Jack Valentine is now in his tail and hell bent on proving his crimes.
A Bittersweet Life
Sun Woo becomes the manager at a high profile SKy Lounge after 7 years of proven Loyalty and his business management talent to its owner Mr. Kang. The owner has an affair with a young girl who he believes is cheating on him. Woo is tasked to catch them red-handed and kill them. But Woo surprisingly lets the man leave and that triggers bad blood between him and the members of his gang.
Seven Psychopaths
Marty is a writer who has a hard time finishing his dream screenplay "Seven Psychopaths". But thanks to his friend Billy he might just find all the inspiration he is looking for. Billy and Hans steal Charlie's dog and invite infuriate the unpredictable, violent gangster. This sets a series of happenings which could help Marty finish his screenplay, but will he live long enough to do it.
Flickering Lights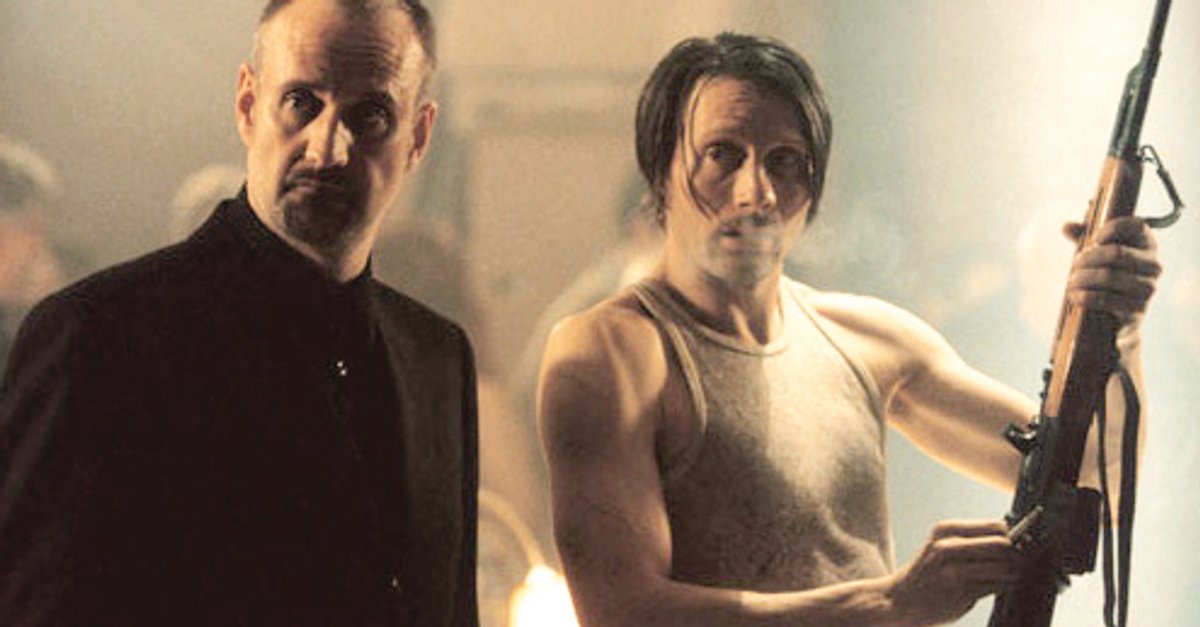 Torkild, a seasoned criminal makes the last heist of his career his key to getting out of the dirty business. He and his cronies are hired by a Man from Faro, to steal a bag from a secured placement. they soon discover that the bag contains a fortune large enough to start a clean business. But will the Man from Faro let them escape with the money they stole from him?
King of New York
Frank White is a ruthless drug Lord who on his release from Jail, realizes that the city is not the same as he had left it. The film builds as the psychotic kingpin eliminates competition and drives all his efforts and money to a noble cause. This is one of those underrated gems in the genre that is a must-watch for every genre buff.
Atlantic City
Susan Sarandon plays Sally who is on the run from her gangster husband Dave who is a criminal. Sally moves to Atlantic City with the hope of making it big in the gambling industry. She meets Lou who becomes both her savior and possibly her only way to achieve the success she aims to accomplish. But the path they are headed is a dangerous one. will they survive to live the dream they are betting their lives for?
A Time to Live, A Time to Die
A semi-autobiographical drama directed by Taiwanese director Hou Hsiao-Hsien the film follows the life of Ah-ha whose family moves from the Chinese mainland to the Taiwan countryside. As he grows, there are a series of events that lead them to become permanent residents if the island. when the family loses the head, Ah-ha's siblings leave the house leaving him in charge of the household. The film builds around his journey of endurance and tribulations in transforming Taiwanese society.