Guess it will be taking a little more than expected for us to see Chadwick Boseman back on the big screen. Recently it was announced that his upcoming thriller will be pushed back by two full months.
The movie will be switching from its September 27 release date to November 22  because of a crowded opening date. Initially, the Chadwick Boseman-led crime thriller was contenting against films like Joker. However, with the change in release date, the movie will be going against Tom Hanks as Mr. Rogers movie A Beautiful Day In The Neighborhood, Frozen 2 and the Reed Morano-directed revenge thriller Rhythm Section from Paramount.
Yup! Not crowded at all!!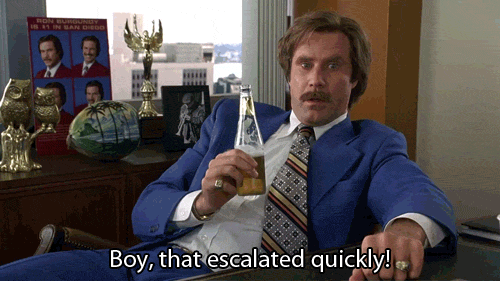 However, STX doesn't consider the new release date as a misfire. The crime thriller is clearly being marketed to older audiences, so there won't be a lot of overlap between its target demographic and the families that head out to see the Frozen sequel that same weekend. This leaves Rhythm Section as the only possible direct competition to the movie. With the Avengers: Endgame directors Joe and Anthony Russo as the producers, it won't be much of a problem to get a win over the revenge thriller.
"We think this move is the best thing for the movie and we believe the 22nd is a great date that allows this film to play into the pre-Thanksgiving holiday, and it becomes true counterprogramming," says an STX Spokesperson about the move.
Directed by Brian Kirk (Luther, Game of Thrones) and written by Adam Mervis, 21 Bridges follows an NYPD detective who takes extreme measures to capture a pair of cop killers by closing all of Manhattan's 21 bridges to prevent them from escaping the area.
Here is the movie's Comic-Con trailer: