We all are going through a tough time during this Covid19 outbreak and keeping yourself at home is the best thing you can do to yourself and other you love. But, how can we cope up with the psychological effect of this self-isolation? The answer is actually simple- movies.
Movies have always helped us escape reality and make wanders into unknown lands and live lives beyond our imaginations. It has entertained us, inspired us and motivated us. Here are some movies to keep you active through these hard times. Get some popcorn and start watching.
1. 
Frozen (2013)
: The magical Disney tale of Anna and Elsa is a sister act for the ages and all ages.
2. 
Little Miss Sunshine (2006)
: The crazy dysfunctional Hoover family trying to keep things together for a pretentious kid beauty pageant.
3. 
The Incredibles (2004)
: 
Apparently, this the best version of Fantastic Four tale that you will ever get. (Sorry, Marvel)
5.
Mary Poppins (1964)
: Julie Andrews flies in on her umbrella to save the Banks family from being a hot mess.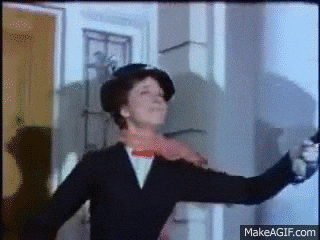 6.
Back to the Future (1985)
: Time travel, messing up with your parent's past and more. This cult classic still has enough for a re-watch.
7.
Meet the Parents (2000)
: If your in-law turns out to be Robert De Niro, then you should be expecting some lie detectors and nipple discussions.
8.
 Step Brothers (2008)
: Will Ferrell and John C. Reilly are the best, crazy siblings duo that you can ever expect.
9.
The Godfather (1972)
: Ever wondered what it is like to be in a mafia family. Then, welcome to the Corleone family.
10.
Father of the Bride (1991)
: Steve Martin is an overprotective patriarch. But that doesn't stop him from being a loving father to his daughter.